Blinks Calling YG Entertainment to Stop Sabotaging Lisa
For over a millions tweets 'YG Stop Sabotaging Lisa' Blinks(specifically Lilies, Lisa's fans) use their social media platform in hopes to reach out YG Entertainment to stop mistreating Lisa. This issue has been going on for sometime. We have seen Lisa dressed like a back up dancer, or what appears to be left of the wardrobe and they have been particularly strict with her appearing to events and endorsement, the list goes on as time pass by. At first they let it slide but this time around big fan base speak up and it made news from various countries.
Recently a new endorsement once again was poorly produced. The said endorsement was the Vivo S9 where the edit appears to be unfinished thus Lilies took the liberty to edit the poster and we wished they have done the job instead.
Of course the fans won't speak up without proof and if they are not so done with the company's job. To validate their claims here is a photo edited by fans where they compare how the crew in China dressed her as compared to where she is in South Korea.
The three photos above is when Lisa is in China mentoring the Second Season of Youth With You (YWY2) the outfits are colourful and diverse in style. On the other hand the three photos below is when she is shooting the Third Season of Youth With You YWY3 online and she is in South Korea wearing outfits in white. Now, this might seem still a beauty for the onlookers but as a fan this is a work of elementary.
If we dig deeper, let's talk about magazine shoots where the photographer all the way form Korea flew with Lisa in Paris to take photos of her in his( not sure who owns it but it was definitely a Camera) phone and used it as a material for magazine.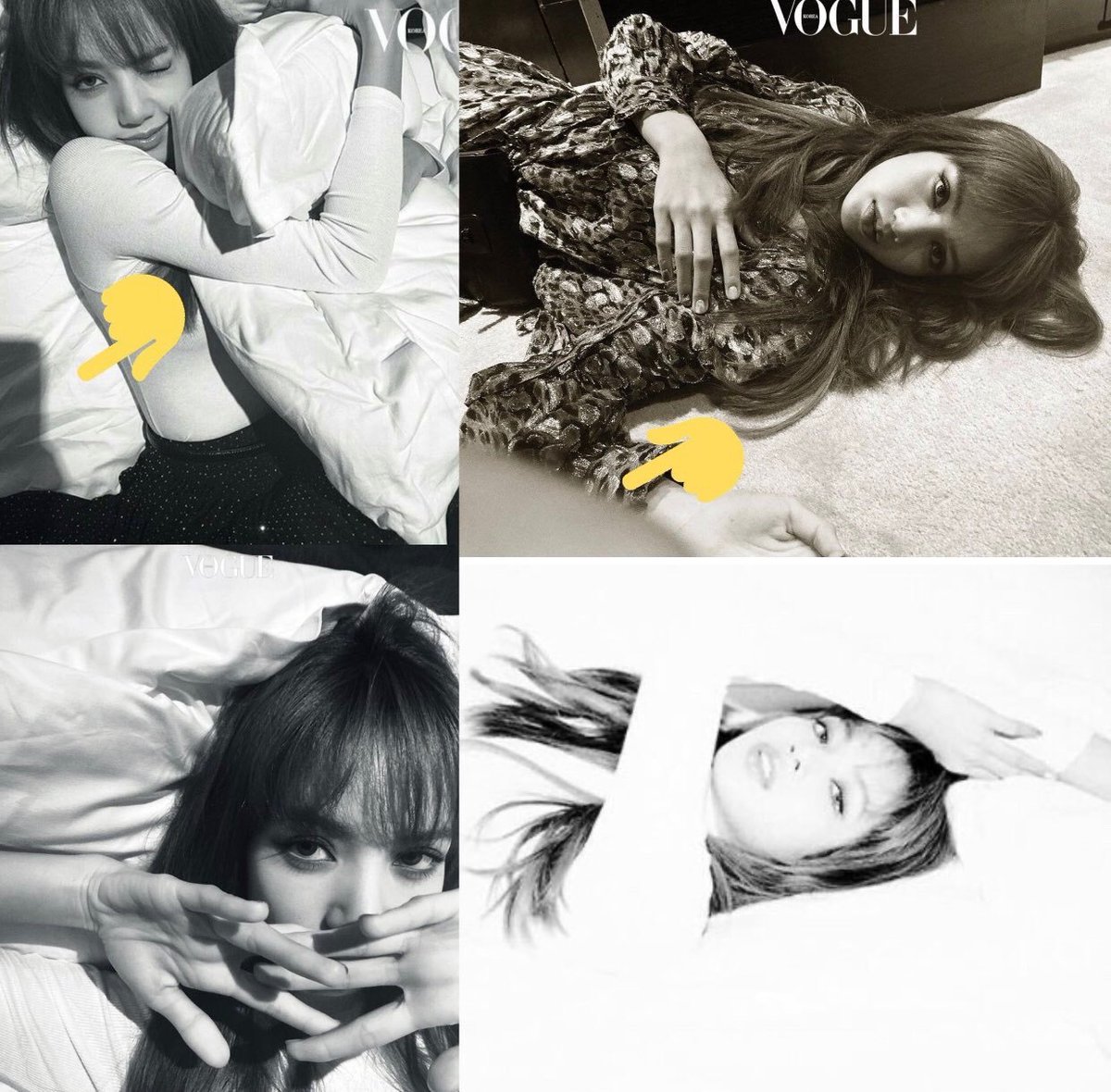 We can clearly see in the upper left photo that there was a silhouette of the device (Phone to be exact) being used to shoot her. The second photo on the upper right appears to have a hand or props that pops with the final photo they didn't even bother to edit it. The last two photos was overly edited uncreatively with too much lighting.
Fans are hoping that YG Entertainment would treat Lisa better or at least fairly like hiring a professionals (not the company's) that will do justice to her image as a fashion icon and an artist. The only good thing that came out from this is no matter what Lisa wears and no matter how they sabotage her she still shines and fans are loyal and love her and they are willing to stand by her and protect her.