5 Times Lisa of Blackpink Being Random Queen and Blinks Love it
Blinks all around the world knew that Lisa is a ball of sunshine to everyone around her. She pranks the most among the members along with Jisoo but also gets nervous the most before going to stage, how random is that? Well there is more random thing that Lisa does. Let me show you what I mean.
Lisa decorating with flowers and cakes.
At first glance you can tell the odd one and the one who decorated that flower is none other than Lisa the Random Queen. The picture was tken from the program BLACKPINK HOME PARTY and was broadcasted by Abema TV Japan on April 2018. In this segment the members were ask to decorate with flowers and the theme was BLACKPINK. Check out the video after the picture below.                                                                                                                                                 
The image below was taken during BLACKPINK 2021 SEASON'S GREETINGS. The girls were decorating their own cake and Lisa decided that she wants a cute purple cake. Not being cautious Lisa mixed too much of  the colors that turned into a charcoal color cake. While other members have colorful decoration Lisa without an option had classic Black and White. Check their cute explanation:
2. Lisa promoting the brand Adidas.   
While other members posted a group photo that goes witht the tag line  "A Superstar can't do it alone" #ChangeIsATeamSport Lisa chose to post a photo of her wearing Adidas with the same tag line. Many Blinks find this hillarious and unique way of promoting the brand.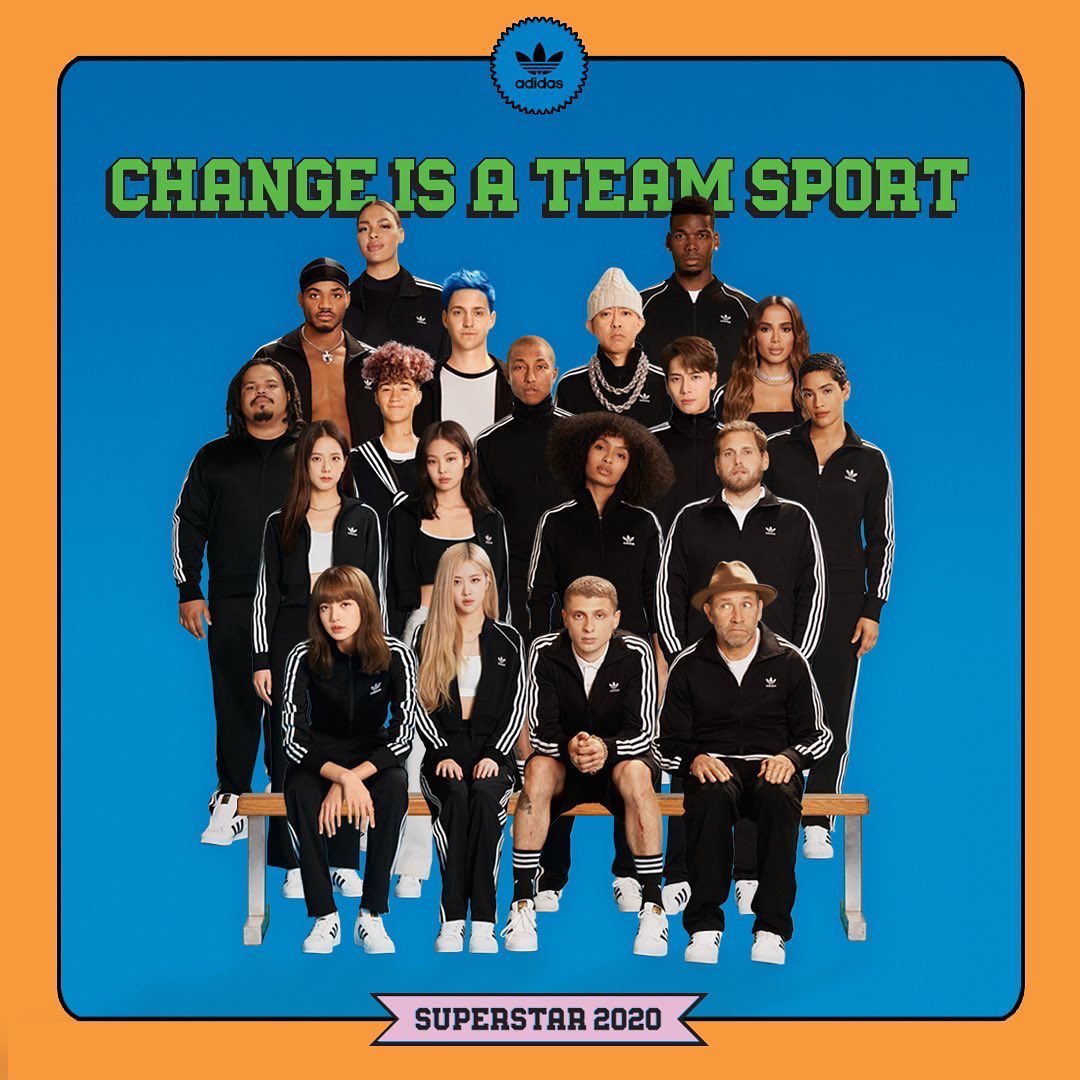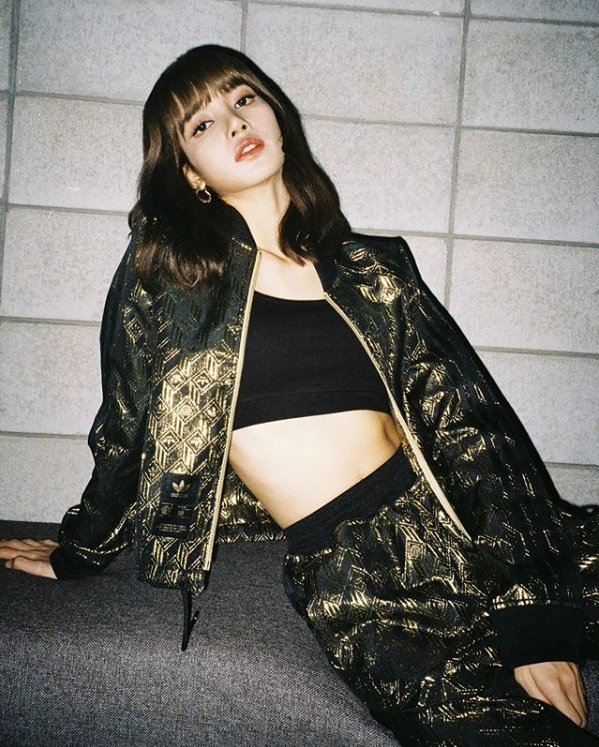 3. Lisa thinking she's a ninja in front of the camera. 
During Twitter Blueroom  Blackpink is promoting their new single "How You Like That". In one segment they had to decorate an album cover and it will be given to lucky Blinks. While decorating, Blinks eagle eyes saw Jennie and Lisa indescreetly hiding stickers at their back and even putting it in their back pocket and to the side. Watch the clip below with an english subtitles. It is pretty long but if you want to go to the one I am talking you might want to start at at 15:18 where they start decorating chaotically:
Another incident happened during Lovesick Girls promotion in 1theK Originals Prison Interview where Lisamthought she could get away throwing papers. Blinks can never miss this mischievous behaviour of Lisa and they find this cute. For you I took the liberty to guide you straight to the crime scene. Start at 4:44, it was quick so you better catch up.
4. Lisa being shy and nervous to do live alone.   
Knowing her personality Blinks are surprise that Lisa is shy and nervous to do a live alone. Blinks have been wishing for Lisa to do a live alone as she is the only member that haven't done it so far. During their 3rd Anniversary vlive, she was left alone by Rosé and Jennie as they went to put a Bling Bling to finish up their looks. Lisa was rattled but she didn't let Blinks down as she decided to do ASMR show and Jisoo tease her not going back for her to have time alone. Check out 29:45 Lisa's cute reaction when left alone:
5. Lisa had too much sugar she was unstoppable.     
In this video Lisa as eneretic as she can be started move as if dancing to tease Jennie or maybe to express how happy she was about the food. Jisoo, who was sitting beside her looks like she is going to scold Lisa but for some odd reason she joins Lisa's addictive moves. For additional information they had a few vlive that day and you can tell and the members can vouch that Lisa had too much sugar. You can watch this short clip as they were featured in 9GAG.
When your friend is weird so you get weird together. pic.twitter.com/C63du7L19R

— 9GAG (@9GAG) April 25, 2017
Sorry guys I can't find an english subtile but if you want you can watch this and I am sure that will brighten up your day and will somehow lessen your longing to Blackpink being chaotic together.
Don't you miss them? Anyway catch Lisa on Youth With You 3 as a strict but adorable Dance Mentor. Great News Lisa's Solo is on June.
One more thing, if you have entry about Lisa being random comment down below and I might do a second part. Until then. Bye