4 Reasons Why Jennie of Blackpink is Your Bias
Jennie is the Main Rapper and Lead Vocalist of  Blackpink. She also is the first member to debut as a solo artist with her single titled "SOLO".  But aside from Jennie's talent let us dive deep why Blinks (Blackpink fans) follow and love her.
1. Jennie is the Big Baby of Blackpink.
You might often perceive Jennie as an Ice Cold Queen because of her aura but when you follow Blackpink you have to think twice their duality is insane. In fact, Jennie is a Baby among her members especially with Jisoo, because I think Jisoo is older than her so she often have that baby sister instict around her.
In this video the interviewer ask Jennie which member is the most childish and before Jennie answered it was Jisoo who pointed out that it was Jennie.
This time we can see Jennie with her baby voice quite often in Blackpink House, 24/365 with Blackpink  and some interviews. Also, Blinks(fans) often use pictures and short clips of her gummy smile with a mandu-like-cheeks as a meme.
2. Jennie always looking after Blackpink members and their image.
Rosé and Lisa lost a quiz so their penalty is to dance "As If Your Last" using Lee Kwang Soo's( Korean Celebrity) Mosquito Dance. Jennie and Jisoo also doodle on their faces to make it more hilarious. At the end of their performance Lisa went in front of the camera as if using it as a mirror but then there is Jennie who block her face to protect her. As a Kpop fan we all know how important their image thankfully there is Jennie to save the day, such a protective big sister.
Blackpink is performing DDu du ddu du at MBC [Show! MusicCore] . Jisoo was wearing a short skirt and there is a part where they have to go down on thier knees. Jennie is aware that the skirt is short so she conciously covered up the slit of the skirt.
During Blackpink House Episode 3-2 Blackpink just had their meal when Rosé's mother called with a bad news. Rosé, the cry baby had tears as she heard the sad news then there is Jennie who is ready to wipe her tears away. The video is quite long so fast forward until 8:38.
3. Jennie is the Chef in the House.
In Blackpink House Episode 1-4 Jennie suggested to make some macaroon to give out to their neighbors. It is a tradition in South Korea that when you move to a new place you give out food to your neighbors. Jennie is the head Chef as they make some delicious treat. Lucky neighbors they had a taste of homemade macaroon by Blackpink. It is around 1:32 when they started to make macaroons.
Blackpink house Episode 8-2 where Jennie cooked Blackpink's all time favourite Kimchi Fried Rice at 4:51 Chef Jennie is ready to hit your heart through your stomach.
Another video from Blackpink House Episode 9-1 where Jennie decided to make a pancake to treat her members after cleaning the house. Jump to 2:44
4. Jennie is a certified fashionista.
We often see Jennie wearing Chanel that is why fans dubbed her a "Human Chanel". But for many who appreciates fashion it is Jennie's creativity which separates her from the rest . At some point we all like to have at least one of her item in her wardrobe.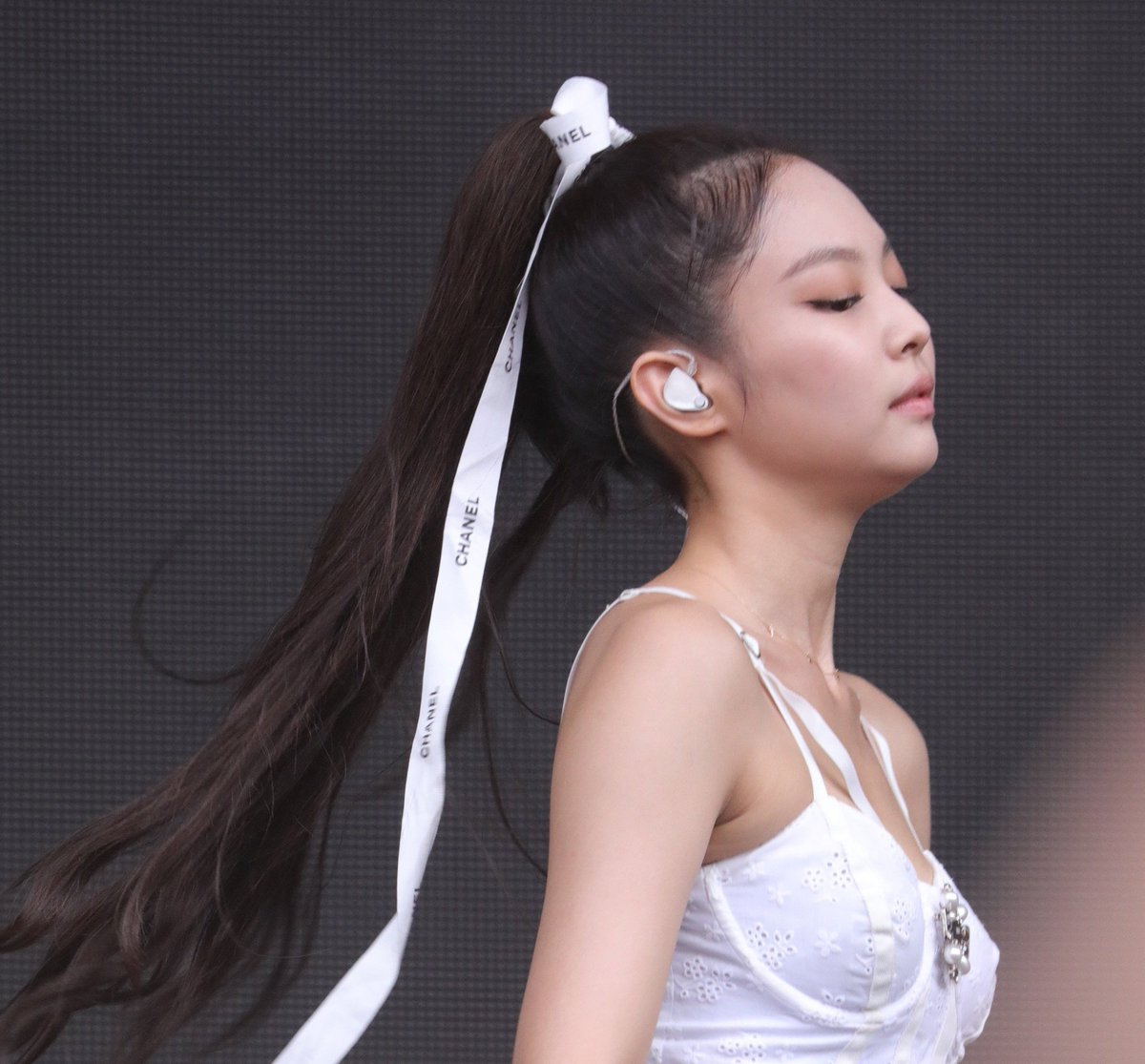 5. Jennie as the unofficial Leader.
I won't go around the bush but when it comes to interviews, Blackpink appearance on TV, performances and even if they want something Jennie is there to speak up and knows how to handle the situations.
Do you have something to add?
Drop your comments on what are Jennie's quality that made you stan her.